---
---
Throughout the past few weeks coal miners in northern Spain have been on strike demanding a halt to austerity measures imposed by the right wing government of Prime Minister Mariano Rajoy. The cuts are targeting subsidies for Spanish coal which miners say will destroy their entire industry effecting 8,000 workers in over 40 operational deep mines. With over 40,000 jobs lost from the Spanish coal industry in only 2 decades, further austerity is likely to seal the coffin for miners and the struggling rural communities of northern Spain.
Striking miners have held mass demonstrations in the Spanish capital Madrid, as well as shutting down motorways in the north, resulting in pitch battles with police reminiscent of the UK miner's strikes against Thatcher's conservative government.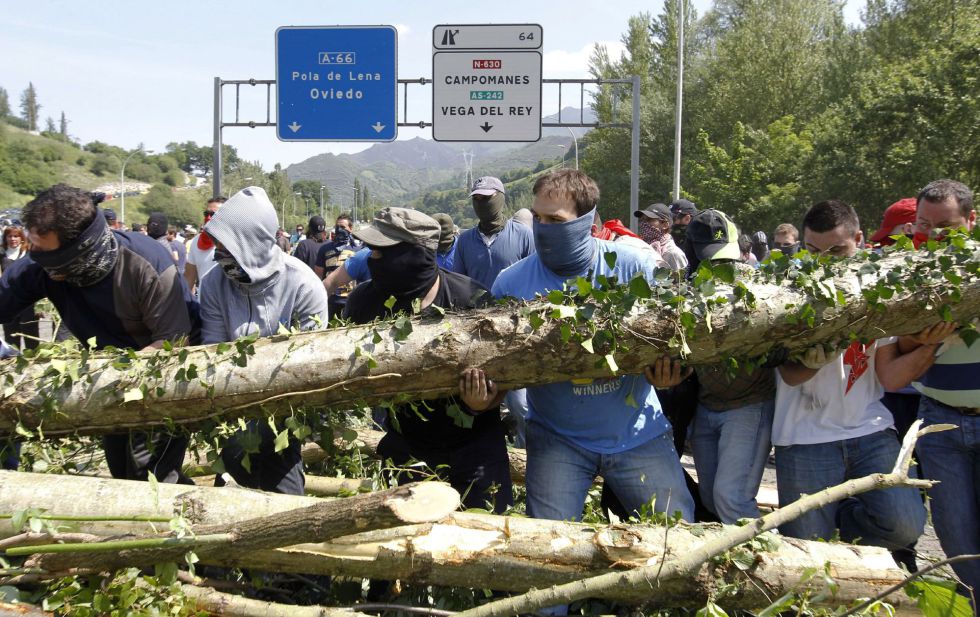 The parallels are very real between the two struggles. In both cases the natural downturns of capitalist economies are being used to break any remaining opponents to neoliberal economic policies (then imposed by Thatcher and now by the Iternational Monetary Fund (IMF) via the EU). The austerity imposed both here and elsewhere (of which we have only experienced 10% of the cuts to come) is a product of capitalism and is a tool of this system to consolidate wealth and power into the hands of the few.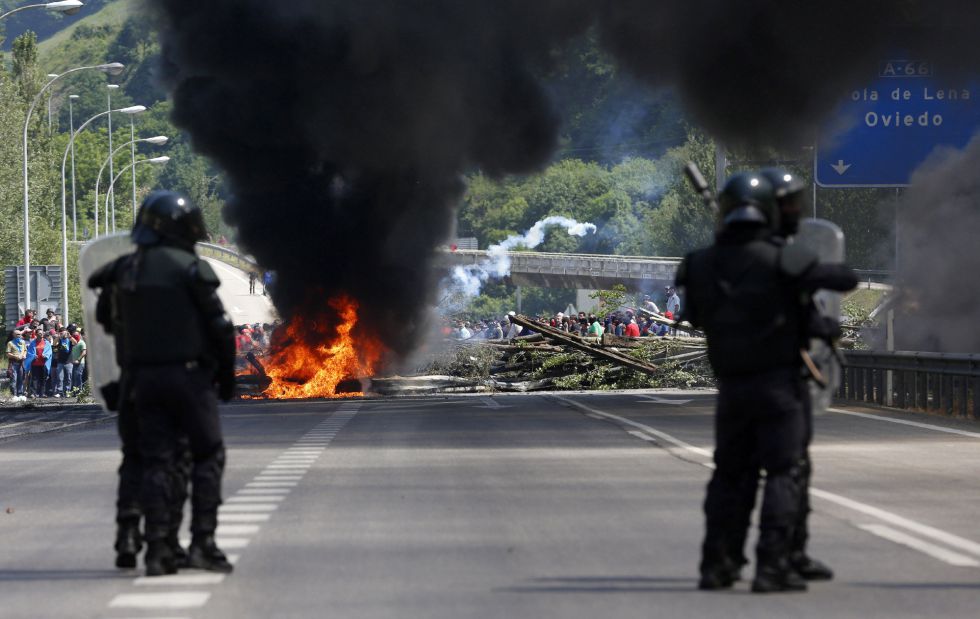 Interestingly, another parallel which events closely mirror is that of Spain in 1934 . At this time, Spanish miners were loosing their hard fought rights won with the downfall of monarchy in 1931. The openly fascist-friendly party in government at the time (CEDA) was gaining power and the Spanish miners and much of the Spanish left were fearful of the same mass inaction which had enabled the Nazi party and other fascist groups to rise in Europe. In Asturias (the same area of northern Spain as the present uprisings) and other parts of Spain, miners and workers formed militias and took control of large territories in the north. For two weeks the areas remained liberated but the government was determined to regain control and break the movement. With brutal force the military retook the area, bombing its own people and killing some 2,000 Spanish workers.
It is thought that these events are what led to the Spanish Revolution in 1936 and then the subsequent war against fascism. As austerity bites and more jobs and services are lost, we would do well to look at the Spanish miners (past and present) and show solidarity with their cause. The resistance to austerity has to become a struggle against capitalism and the social injustice, environmental collapse and hopelessness it represents. "One solution: REVOLUTION!"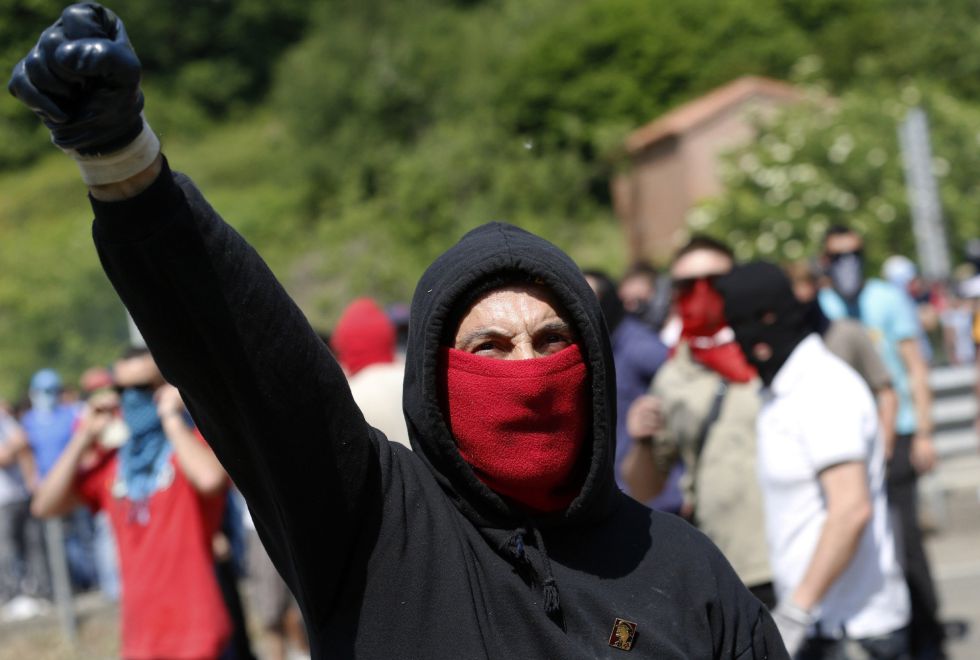 For more info see: here
---